[POST RACE REPORT]
Best Season Finale yet for KSR Racers – Team Achieves Two Championships and Title of 'Most Outstanding Junior Racer'
Oakwood, ON (April 3, 2018) – The natural scenic surroundings of Horseshoe Resort was the site for the Canadian Snowcross Racing Association (CSRA) finale March 31- April 1. As always, this venue is the perfect location for organizers to create one of the best tracks the racers encounter all season long, complete with a race drag up the ski mountain for the experienced Sport, Snow bike, Pro lite and Pro racers. KSR riders enjoyed a wide, essentially oval track, complete with a drop start and "509 triple" to showcase their talent. And showcase they did.
Heading into the final weekend of racing is always accompanied with the added pressure of "last chance" in the ever present race for the championship. This year, KSR had two riders leading in points, with Dakota #501 ahead by 10 points in Transition girls, and Brooklyn #500 heading in with a 5 point lead. The girls needed to ride smooth and smart which is exactly what they delivered.
Dakota #501
Dakota started the three day race weekend taking the win in Transition Girls on Friday extending her points lead and giving her some breathing room. Saturday saw her win the first moto and running a smooth second moto achieving 2nd. On Sunday she started the day with a win then in the second moto got tied up in the first corner on the first lap putting her at the back of the pack. With a championship already secured, Dakota had nothing to lose and gave her all, passing the pack all the way up to second place, placing first overall for the day. In the end, Dakota was awarded 1st place in 8 out of 11 races this season and a points lead of 17.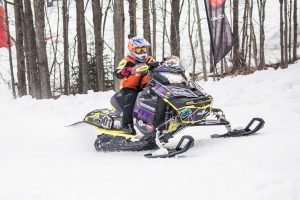 Transition 2 (ages 11-13) saw this 11 year old make KSR history. She has ridden hard and competitively in this class against mainly boys, with many moto wins and podium finals. In the end she has become the first KSR rider to achieve a podium finish of 3rd place in the Championship, in a mixed class. Just like the KSR sponsor, Off Road Vixens, motto goes, Dakota has proven not only to herself but to spectators at events that 'Girls Get Dirty Too'. The team is infinitely proud of her ability to fearlessly line up against some of the fastest racers in the age group and give her all each and every time.
Zoe #502
Zoe had her busiest weekend to date. With a couple of extra kids trying out the larger sleds this weekend, Zoe saw herself lining up for an extra final in her transition 1 (8-10) class, making for a total of 8 races a day. None-the less, she did it with excitement and her usual enthusiasm. Friday night she had the opportunity to race under the lights on her 200 and enjoyed staging under a picturesque sky filled with fireworks thanks to event organizers. Sunday's first 200 moto saw her right foot caught between her brake disc guard and another riders' running board which caused her too much pain to go out on her 600RS for her remaining Motos. After a few hours of rest, some icing and some support from friends and fellow riders, Zoe went out for her final 200 race determined to race her own last race of the season earning 7th for the day and just missing the podium in the championship with a fourth overall for the season.
Unfortunately, after being checked out by the doctor it looks like Zoe has a bad sprain and chip to her right foot to get healed up before next season. We are happy to report, she loves crutches!
Brooklyn #500
Brooklyn came into the final weekend with personal goals set and a determined attitude. She started Friday taking a win in the Junior Girls class extending her points lead to 8. Saturday she repeated a win which secured the Championship title making her the 2018 Junior Girls Champion. With the Championship won, she was able to go out for her final day of racing relaxed and soaking in the memories with a great group of girls and competitors.
The Junior 1 class (ages 14-15) saw the 13 year old surpass her weekend goals. She was driven to achieve top five on one day of the weekend in the highly skilled and competitive class, and instead she earned 3rd on two days of the event! Her excitement was palpable throughout the pits after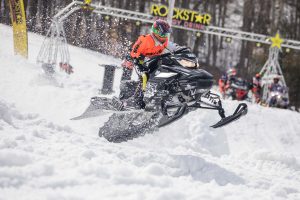 achieving such a feat. Beaming from beneath her helmet she was approached by many of her fellow competitors giving her congratulations for motos well raced. It was a heartwarming moment when Brooklyn said, "Mom, I finally feel like I showed I belong in the class". While the team never had any doubt she belonged, when a rider finally feels it there are no words to describe the contentment. While already feeling on top of the world, Brooklyn's success did not end there, there was a bigger surprise awaiting her at the banquet.
This year, CSRA Championships were awarded at a buffet dinner immediately following the conclusion of racing. Brooklyn donned her Bailey Motorsports team sweater and took her seat. She was awarded her Championship plaque for Junior Girls and was enjoying watching other racers get their awards. Once Championship plaques were awarded, Ken Avann, the series owner began to describe the Junior class and the talent of up and coming racers. This year, Ken had to say "guys and ladies", as Brooklyn was the sole female representative in the division.
While that was an accomplishment in itself, the team was overwhelmed when he announced this year's "Most Outstanding Junior Racer" was awarded to our very own #500 Brooklyn Karkoulas. In addition to this, the team has learned that Brooklyn is the first female to ever receive this award! While too overcome to say a speech at the time, Brooklyn later expressed her thanks to Stuart Hunt of Bailey Motorsports who took a chance and invited this young lady to represent the team in the Junior division. It is the unyielding support of the Bailey Motorsports team and sponsors that has given these kids the confidence and encouragement to grow and succeed.
The BAILEY MOTORSPORTS team had their fair share of success this weekend as well. We have been reporting throughout the season the amazing success of #53 Yannick Boucher from Hearst, Ontario, in the Snow Bike class. As a result of many wins and expert handling of his Husqvarna motorcycle with a YETI SnowMX kit, we are thrilled to report that Yannick was crowned the 2018 Snow Bike Champion!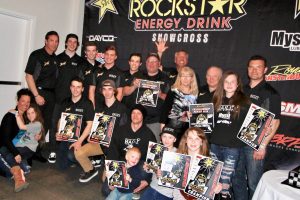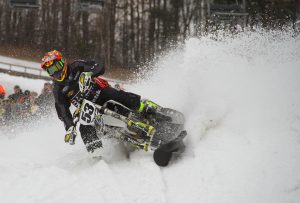 After a season of ups and downs, but with determination that never wavered, another Championship title was awarded to the deserving #117 Isaac St Onge in the Pro Lite division.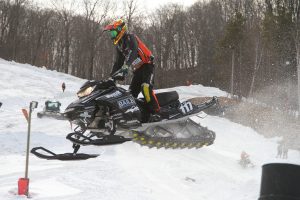 Some mechanical failures and highly skilled competition had Isaac battling it out until the final weekend. After a huge win Saturday afternoon, and a touching hug from his dad, the rider essentially locked down the championship. Sunday still saw the Isaac racing to the checkered but without the pressure, going 1:3 in his heats and 3rd in the final. Congratulations Isaac!
Bailey Motorsports Pros #729 Ryan Hunt and #335 Taylor McCoy continued to battle it out all weekend long. It was nice to see Ryan smiling at tech after accomplishing 5th on Sunday in the main event on a demanding track. The #729 rider achieved 6th place overall standing for the season. His teammate and fellow competitor Taylor McCoy had some strong moto's over the weekend and earned an overall 5th place in the 2018 Pro season. Not bad for their first year riding in the Pro class! We can't wait to see what the future holds for these two in the class now that their successful rookie year has come to a close.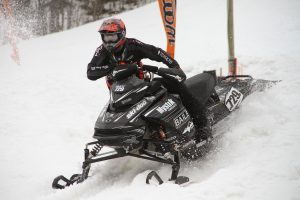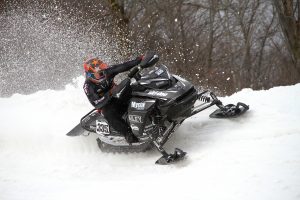 KSR would like to extend a huge thank you to their sponsors and supporters: BAILEY MOTORSPORTS, Backcountry Motorsports Media, Backwoods Promotions Inc., Off Road Vixens, Lucas Oil / Lucas Oil Products Canada, Dayco, STUD BOY Traction, Troy Lee Designs, SCOTT Motosports, Laps for Muscular Dystrophy, The Cove Muskoka Marina & Recreation Centre – and of course a lots of hugs and thanks to our wonderful parents Troy Karkoulas & Rebecca Karkoulas for their ongoing love, support and patience! Plus, thanks to our extended family and friends. We love you all! 
<3
Brooklyn would like to also extend her thanks to HMK USA, Mystik Lubricants, St-Onge Recreation, MBRP Performance Exhaust, Rox Speed FX, Inc.