KSR has had a cold but successful couple of weekends out on the race track.  February 7 & 8th had the girls performing in their hometown of Lindsay, Ontario in the Amsoil Kawartha Cup.  Cheered on by family and friends, the girls produced some of their best finishes thus far.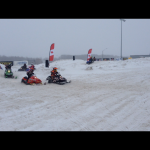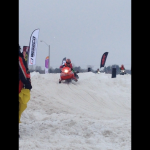 For the first time this season Zoe placed 1st in her second heat of Stock 1 on Sunday qualifying for the final, where she drove away with a fifth place finish and much to her delight a trophy!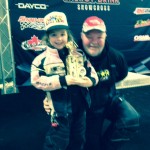 Not to be outdone by her younger sister, Dakota had a couple first place heats in Stock 2, bringing home two awards signifying her fourth and fifth place finishes in the finals Saturday and Sunday respectively.  For the first time ever Dakota rode a borrowed Briggs sled thanks to Country Corners and got a taste of the Briggs class.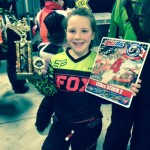 Brooklyn found her competitive groove, bumping sleds with the boys in Novice 250 with 3rd and 4th place finishes.   In Novice girls she was able to produce 4th and 5th place finishes and finished 7th and 8th in Novice A.  
 
 
    Nothing says be my Valentine more than some friendly Snowcross competition.  February 14th and 15th had the girls racing the Royal Distributing Cup in Barrie, Ontario.    With frigid temperatures and high winds the girls were given the option to pass on racing.  The decision was made in seconds flat…race on!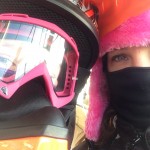 Zoe had a couple rough starts but was still able to produce 6th and 7th place overall finishes in Stock 1. Dakota had a hard time staying on her sled but even from the back of the pack she was able to pull up and finish with 6th and 5th overall in the stock 2 category, dancing at the finish line when she realized she'd be bringing home a trophy.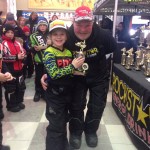 Brooklyn pulled her best Novice 250 finish in Barrie with a 2nd in Sunday's heat #1.  Overall 4th and 3rd in Novice 250 for Saturday and Sunday respectively.  #500 finished 4th overall in the Novice girls category both days and 7th and 8th in Novice A.